Optimal, High Performance Dialer
Foniva platform provides outbound dialer functionality that provides the capabilities to make outbound telemarketing, sales, collection calls ...

Built on top of a powerful optimization algorithm, Foniva's Outbound Dialer increases by more than 70% the productivity of your whole call center.
By reducing unsuccessful calls and agents wrap-up time between calls, the platform dramatically increases the return of investment of each campaign.
The supported outbound campaigns modes are supported are predictive, progressive, preview and broadcast.
Predictive
Progressive
Preview
Broadcast
---
---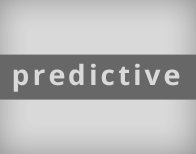 Predictive Mode
To increase the number of answered calls, agents performance and sales, Foniva Predictive Dialer eliminates most of the unsuccessful dials such as answering machines, fax, busy and false numbers.
Also, the system will predict, for each campaign, calls to make to maximize sales by taking into account a wide variety of parameters such as maximum rate of abandonment, sales goals, calling lists quality, time of day, answers rate etc ...

Key Features Overview

Dialing Goals based on sales, answer rate and historical data
Queue distribute
Group & Skill based routing
IVR execute before call distribution to agent
Custom outbound caller id number & name
Maximum abandon rate
Answering machine detection
---
Progressive Mode
For some specific campaigns, the contact center managers may want to avoid any kind of abandon call and make sure that all callees speak to an agent.
Foniva Progressive Dialer does just that. The system will make sure that for all answered calls are distribute to an available agent.

Key Features Overview

Queue distribute
Group & Skill based routing
IVR execute before call distribution to agent
Custom outbound caller id number & name
Maximum abandon rate
Answering machine detection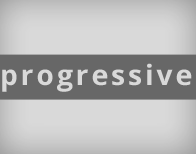 ---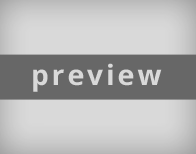 Preview Mode
Foniva Preview Campaign mode presents contact information to the contact center agent prior to dialing the phone number.
The agent is given an amount of time to review the callee information and prepare the script.

Key Features Overview

Easy CRM Integration
Queue distribute
Group & Skill based routing
IVR execute before call distribution to agent
Custom outbound caller id number & name
Maximum abandon rate
Answering machine detection
---
Broadcast Mode
Broadcast mode allows the Foniva Outbound Dialer to run campaigns with or without human resources (agents).
Answered calls are then transferred to an IVR where automated messages or database queries can be performed.

Key Features Overview

Dialing goals based dial rate, answer rate or time dead line
IVR execute before call distribution to agent
Custom outbound caller id number & name
Answering machine detection